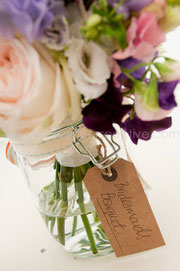 Following Katie & Jed's engagement photoshoot it was amazing to see them again on their Wedding day. 
Nothing could stop this day being a great one (even though the road, canal and train networks tried!) The sun shone down on a beautiful church which was topped by a lovely service. Afterwards it was off to the Secret Walled Garden for the reception which was enjoyed by all with a 4 string quartet playing in the background. 
Click the 'read more' option at the bottom to have a look at a selection of photos from the day.